Diane Katzenberg Braun
Music Street founder Diane Katzenberg Braun grew up in Baltimore, Maryland where she graduated from the Peabody Preparatory program and studied with teachers from the Peabody Conservatory and Goucher College. At the age of 16 she was invited by Argentinian violinist and Yehudi Menuhin protégée Alberto Lysy to study chamber music in Italy for the summer. She is a graduate of Oberlin College where she majored in Sociology, having spent one year in the Oberlin Conservatory. Ms. Braun also did post graduate work in music theory and history at Brandeis University. After 25 years of teaching piano privately and at the Groton School and Indian Hill Arts, she returned to school in 1999 graduating with honors from the New England Conservatory, earning a Master of Music degree in Collaborative Piano. Her piano teachers there were Irma Vallecillo and Kayo Iwama. Working with numerous singers and instrumentalists, she performed in masterclasses for Warren Jones, Pierre Vallet, Dianne Richardson, Bruce Yeh, Paul Katz, James Buswell, Ben Zander, Karl Paulnak amongst many others. Past teachers have included Renaldo Reyes, Emil Danenberg, Victor Rosenbaum and the Apple Hill Chamber Players.
Ms. Braun was the long time assistant to renowned mezzo soprano D'Anna Fortunato in her studio at the New England Conservatory, coaching and accompanying students in their performances. Collaborating with talented young players at the Walnut Hill School in Natick, Massachusetts, at the New England Conservatory, with Project Step in Boston, with Lowell House Opera singers, with Harvard University instrumentalists, she has partnered with a large assortment of instrumentalists, from brass to winds to strings. Ms. Braun has premiered works of Boston composers Curtis Hughes, Howard Frazin, Thomas Oboe Lee and Stephanie Ann Boyd. She is a current staff collaborative pianist at the New England Conservatory., performing a wide range of repertoire from winds to brass to strings.
With Music Street Ms. Braun aims to share the joy and innovation of unique musical programs as a means of connecting to audiences in the many venues where they perform. All Music Street musicians are award winning graduates of Boston's New England Conservatory and have national and international performing careers..
Contact information:
Diane K. Braun
781-259-0343 (home)
781-249-0070 (cell)
last updated 2014
Bethany Worrell
Praised by Opera News for her "gleaming tone," soprano Bethany Worrell has performed in New York, Boston, Pittsburgh, Chicago, Cruz Bay, and Salzburg. Ms. Worrell has enjoyed the warm collaboration of working with Diane Braun and Music Street since 2014, having performed world premieres of brand new works, art song recitals, and house concerts in Boston, Baltimore, Martha's Vineyard, and the U.S. Virgin Islands with the group. Ms. Worrell frequently appears as a recitalist and soloist, performing with the Metropolitan Chorale, Heritage Chorale, Jordan Winds, Atlantic Symphony, the Boston Art Song Society, and Music Street. She has been a featured recitalist for the Freeport Memorial Library Concert Series on Long Island, West Tisbury Library on Martha's Vineyard, Brookline Library Music Association Concert Series and Beethoven Society of Melrose Concert Series. With duo partner Seoyon MacDonald, Ms. Worrell was a semi-finalist in the 2019 Joy in Singing Competition and also participated as a team in the Five Burroughs Music Festival's masterclass with renowned coach and pianist Martin Katz. As a young champion of New Music, Ms. Worrell has given world premiere performances of orchestral, chamber works, and song cycles in Massachusetts and Illinois. With pianist Diane Braun, Ms. Worrell has worked closely with song composer Thomas Oboe Lee to premiere both his H.D. and Gaspara Stampa song sets. She can be heard as a soloist with the Jordan Winds and Maestro William Drury on the newly released Night Songs: The Music of Richard Toensing album. She sings weekly in the all-professional Fifth Avenue Presbyterian Church Choir in Midtown Manhattan. Operatically, Ms. Worrell has performed with the Boston Symphony Orchestra, Opera Theater of Pittsburgh, the North End Music and Performing Arts Center (NEMPAC) in Faneuil Hall, Boston Opera Collaborative, Opera del West, Longwood Opera, and MetroWest Opera. Bethany is a native of Macomb, Illinois and is currently based in New York, NY. www.bethanyworrell.com
Daniel Koo
"Unstinting in energetic projection every step of the way" (Calgary Herald), violinist Danny Koo has appeared both nationally and internationally as chamber musician, soloist, and recitalist.
An avid chamber musician, Danny has recently collaborated with Soovin Kim, Randall Scarlata, Johannes Moser, Lluis Claret, Kim Kashkashian, Jaime Laredo, Sharon Robinson, Joseph Kalichstein, Vivian Weilerstein, Burt Hara, Donald Weilerstein, David Hetherington, and members of the Parker and Dover Quartets. From 2016-2017, Danny was a member of Ensemble DITTO, and has toured South Korea with this ensemble, playing in many of South Korea's premier halls.
Excited to bring his music to Korea, Danny was Playbill's choice in Scene Playbill Magazine and featured on Arirang's Heart to Heart tv show. His music has been featured on Korean radio and TV channels: KBS, EBS, SBS, TVN. Danny has been invited as a 'rising star' to SummerFest at La Jolla, Perlman Chamber Music Program, Banff Chamber Program, and Music@Menlo and has appeared recently at the Kennedy Center, Jordan Hall, Faneuil Hall, Old South Meeting Place, and the Seoul Arts Center. In the Summer of 2017, Danny went on tour with Ensemble DITTO throughout South Korea, took part in the Lake Champlain Chamber Music Festival with the Kafka Quartet as the 2017-2018 Resident Ensemble, and attended Music@Menlo as an International Program Artist.
Born in Chicago and raised in Philadelphia, Danny started with the Suzuki program and eventually went on to be mentored by Helen Kwalwasser. Danny received his Bachelor and Masters degrees from New England Conservatory, studying with Donald Weilerstein, Soovin Kim, and Malcolm Lowe. He was the recipient there of the Beneficent Society Scholarship and Vernon Scholarship.
October 2017
Letitia Jap
Letitia Jap has been the winner of numerous concerto competitions, allowing her to be featured soloist with such orchestras as the Seattle Symphony, Bellevue Philharmonic Orchestra, Bellevue Youth Symphony Orchestra, Summer Festival Philharmonia, Rain City Symphony Orchestra, Ottawa Chamber Orchestra, Masterworks Festival Orchestra, and Austin Civic Orchestra. Ms. Jap performed her Austin orchestral debut in May 2011 as winner of the UT Symphony Orchestra's 2011 Strings Concerto Competition. She also placed first alternate in the 2013 Tuesday Musical Club Young Artist Competition. In high school, she was concertmaster of the Bellevue Youth Symphony Orchestra, and attended the All Northwest Honors Orchestra.
During her undergraduate years, she was a teacher at the University of Texas String Project Program, where she taught both group and individual lessons. On the side, she taught students, both young children and adults, privately as well. While in high school, she was a student of Simon James, concertmaster of the Seattle Symphony, and in her undergraduate studies, she studied with Brian Lewis. She received her Bachelors of Music degree in May 2013. Ms. Jap earned her Master of Music at the New England Conservatory where she was a student of Professor Nicholas Kitchen.
Aside from playing the violin, Ms. Jap loves to watch movies, read, try new restaurants, hang out with friends, and explore.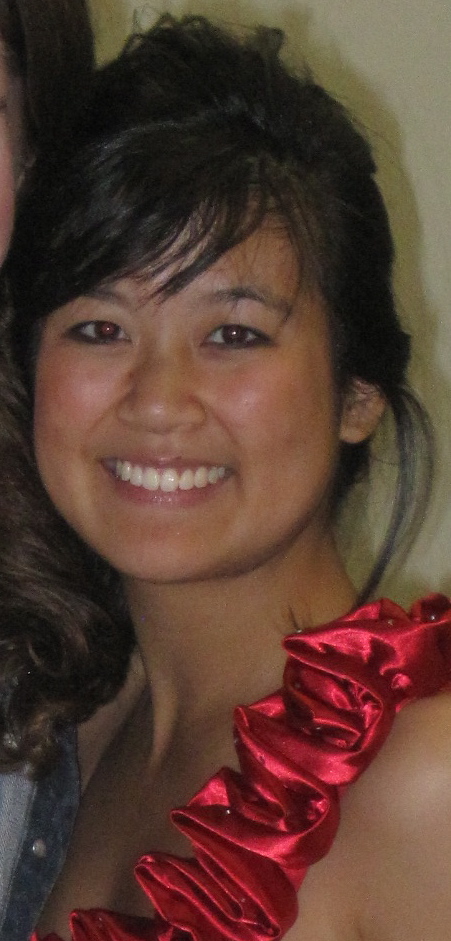 Vincent Turregano
Praised for his "powerful and lyric" baritone, Vincent Turregano is comfortable with comic and serious roles alike. A recent alumnus of the Jane & Steven Akin Emerging Artist Program at Boston Lyric Opera, Vincent's upcoming engagements include a return to Boston Lyric Opera as Fiorello and the cover of Figaro IL BARBIERE DI SIVIGLIA. He also will cover the role of Arnold Schönberg in the world premier of SCHÖNBERG IN HOLLYWOOD by Todd Machover. Recent engagements include Sciarrone TOSCA with Boston Lyric Opera and Opera Omaha. With Sarasota Opera, Vincent covered Lescaut MANON LESCAUT and Moruccio TIEFLAND. He also made his Sarasota Opera debut as he stepped in for an ailing colleague as le Dancaire CARMEN. Vincent sang Morales CARMEN and the Trio TROUBLE IN TAHITI with Boston Lyric Opera. An alumnus of the Music Academy of the West, he sang Dandini LA CENERENTOLA, and with Boston Opera Collaborative he sang Alwan SUMEIDA'S SONG. He has also performed Bogdanovitch THE MERRY WIDOW with Boston Lyric Opera.
Vincent is an avid lover of art song and a winner of NATS First Place Regional Men (four years in a row), MNOC Auditions New Orleans District Encouragement Award, MNOC Mid-South Regional Finalist, and numerous scholarships and grants during his educational endeavors. He holds a Masters degree from Boston's New England Conservatory.
Rainer Crosett
American cellist Rainer Crosett has appeared as a soloist on major stages throughout the United States and Europe and has performed in many renowned chamber music festivals. He came to international attention as the recipient of the 2018 Pierre Fournier Award, which supports exceptionally talented young cellists through a debut recital at the Wigmore Hall as well as a concerto appearance with the Philharmonia Orchestra of London. Rainer also received the Silver Medal and the Artistic Encouragement Award at the 2017 Ima Hogg Competition in Houston, TX, resulting in a debut with the Houston Symphony. And in 2015, Rainer won the New England Conservatory Concerto Competition, resulting in his Jordan Hall debut with the NEC Philharmonia under Hugh Wolff.
As a chamber musician, he has performed at numerous festivals including Yellow Barn, the Piatigorsky International Cello Festival, Prussia Cove, La Jolla SummerFest, the Perlman Music Program's Chamber Music Workshop, and Kneisel Hall. He has also collaborated in performance with artists such as Robert Levin, Seth Knopp, Laurence Lesser, Cho-Liang Lin, Anthony Marwood, Donald and Vivian Weilerstein, Kim Kashkashian, and the Parker Quartet.
Rainer is a graduate of the Harvard-New England Conservatory Joint Program and is currently pursuing an Artist Diploma at the University of Southern California. He received his M.M. with honors from New England Conservatory and his A.B. magna cum laude in Philosophy from Harvard, where he was elected to Phi Beta Kappa as a junior and was named a John Harvard Scholar. He has taken lessons and masterclasses from notable cellists such as David Geringas, Frans Helmerson, Steven Isserlis, Yo-Yo Ma, Laurence Lesser, Bernard Greenhouse, Gary Hoffman, and Jens-Peter Maintz. His principal teachers and mentors have included Ralph Kirshbaum, Paul Katz, and Mark Churchill.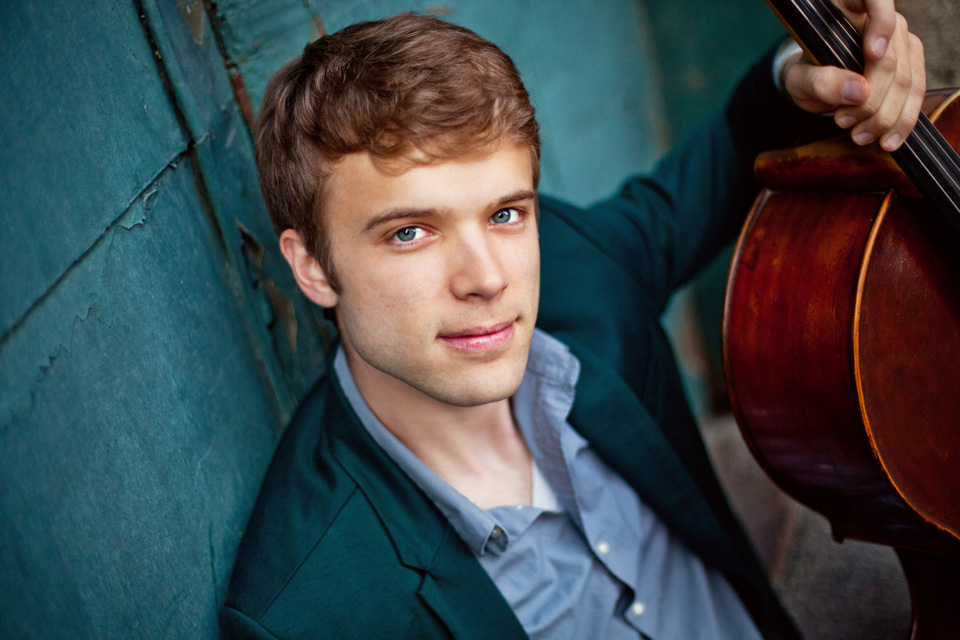 Jamie Clark
Cellist Jamie Clark of Boulder, Colorado has been praised for her sensitive, imaginative, and colorful sense of artistry. She has concertized throughout North America, Europe, and Asia as a recitalist and a chamber musician. She has performed solo and chamber recitals in venues such as Carnegie Hall's Weill Recital Hall, Boston's Jordan Hall, Eastman's Kodak Hall, New York City's American Academy of Arts and Letters, and the Isabella Stewart Gardner Museum. Most recently Jamie received the Presser Foundation's Graduate Music Award at the New England Conservatory, was a candidate in the 2015 Naumburg International Cello Competition, and was the Recipient of the George and Elsie Hodder String Scholarship for Doctor of Musical Arts Studies at the New England Conservatory.
As a chamber musician, Jamie has had the opportunity to collaborate with members of the Takács, Cleveland, Juilliard, Ying, Cavani, and Malibran Quartets, and individuals including Máté Szücs of the Berlin Philharmonic, Kim Kashkashian, Carol Rodland, and Oleh Krysa. She has also had the opportunity to play for and study with such distinguished musicians as Laurence Lesser, Ralph Kirshbaum, Pieter Wispelwey, Gary Hoffman, Lluis Claret, and Steven Isserlis.
Both an enthusiastic chamber musician and entrepreneur of collaborative outreach programs, Jamie is a Co-Founder and Artistic Director of the Flatirons Chamber Music Festival. The festival celebrated its inaugural season "Crossing the Divide" in the summer of 2017. She has also participated in a variety of international music festivals including Thy Chamber Music Festival, The Holland Music Sessions, the London Masterclasses, and Violoncelles á Fontfroide.
Jamie serves as a faculty member at the Phillips Exeter Academy, the Boston String Academy, the All Newton Music School, and as teaching assistant to Laurence Lesser, Dr.Sean Gallagher and Dr. Katarina Markovic at the New England Conservatory. She is currently a candidate for the Doctor of Musical Arts degree at the New England Conservatory and graduated with honors from both the Eastman School of Music (BM) where she was a student of David Ying, and the New England Conservatory (MM) where she was a student of Paul Katz.
Jonathan Butler
American cellist Jonathan Butler has been recognized as 'dynamic and committed' by the Boston Globe. Winner of several prizes in the Amsterdam Cello Biennale Competition, he has performed on stages throughout the US, Europe, and Asia, and is an active player in Boston, frequently performing in venues such as Jordan Hall and the Museum of Fine Arts. Jonathan's festival appearances include Aspen, Storioni, and Prussia Cove, and he recently joined Verbier Festival Chamber Orchestra's winter residency in Schloss Elmau. Currently a doctoral student at the New England Conservatory as a recipient of The Gregor Piatigorsky Fund, Jonathan's teachers have included Natasha Brofsky, Michel Strauss, and Richard Aaron and masterclasses with Steven Isserlis, Ralph Kirshbaum, and Yo-Yo Ma. In his free time, Jonathan is an avid Googler of things, and enjoys sun-dried, single-origin coffee with layered notes of fruit and milk chocolate.
I-Jung Huang
Taiwanese violinist I-Jung Huang has performed widely across Europe, the United States, China and Taiwan. She believes music is a powerful, transcendent bridge to communicate with audiences. During the academic year 2013-2014, she joined the CPP (Community Partnership Program) at the New England Conservatory with the Gioviale Quartet. She is actively organizing theme-based music projects in the United States, which bring out her creativity and passion about sharing music. Along with these projects, she aspires to lead a concert series with unique chamber music repertoire, focusing on music that is unknown or underplayed.
I-Jung finds her greatest artistry through playing chamber music because it involves communication, creativity, and listening. She has participated in several summer festivals, including the Ravinia Festival, the Four Seasons Winter Workshop, Kneisel Hall, and Taos School of Music, where she worked intensively with the members of the Guarneri Quartet, Borromeo Quartet, Shanghai Quartet, and Brentano Quartet. She has been invited to play with the Jupiter Symphony Chamber Players for their 2017-2018 concerts in New York.
I-Jung conceives competition as a gateway to challenge one's patience and persistence; moreover, it represents the intense struggle towards one's capacity. She is the top prizewinner of the 2017 Ima Hogg Concerto Competition and 2016 Hudson Valley String Competition; the Laureate of the 2015 Michael Hill International Violin Competition; the top prizewinner of TSO "The Young talent" competition; the Academy of Taiwan Strings Competition in Taiwan, and was the youngest musician selected at the Young Artist Taiwan Bank in 2011. She previously appeared as a soloist with Houston Symphony Orchestra, Hudson Valley Philharmonic; Taiwan Philharmonic, and Taipei Symphony Orchestra. In addition, she has worked with conductors such as Randall Craig Fleischer, Günther Herbig, Daniel Hege, and Felix Chen. She has performed in various venues, including Jordan Hall, Alice Tully Hall, Bennett Gordon Hall, and the Taiwan National Concert Hall.
A recent graduate of Boston's New England Conservatory, I-Jung is currently pursuing her Master's Degree at The Juilliard School, where she studies with Donald Weilerstein and Daniel Phillips. Her previous teachers include Miriam Fried and Nanette Chen. In 2017 she was awarded a Juilliard Career Grant for her future recording projects and has been selected as a Young Artist in "Music Star" in Taiwan. Aside from her musical achievements, I-Jung is a passionate journal writer, a blogger, an amateur photographer, and a painter.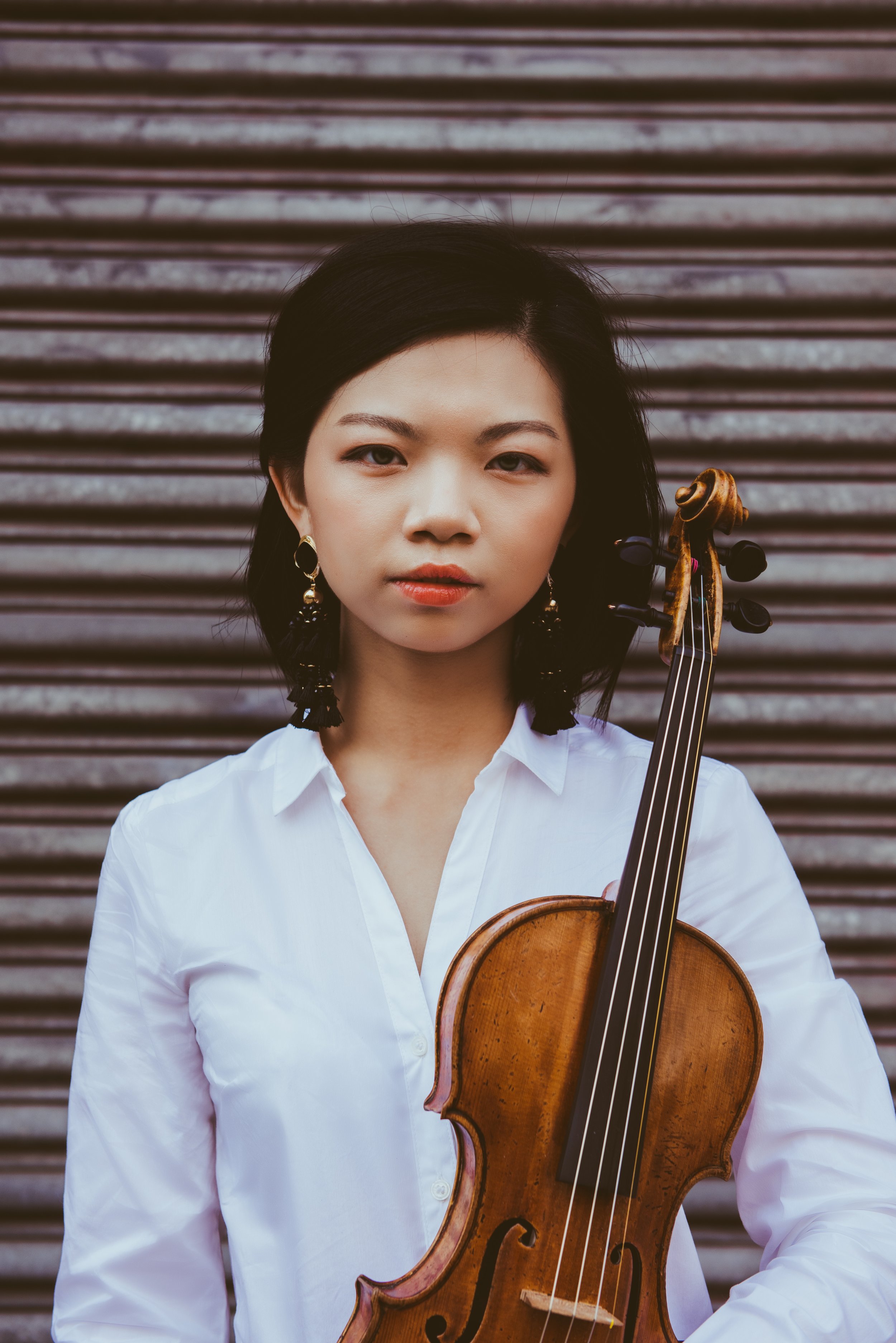 Jiyoung Lee
Jiyoung Lee
Korean cellist Jiyoung Lee is known for her passionate interpretations, musical depth and sensitive performances. As a soloist, her performance credits include such orchestras as Korea's Seoul Symphony Orchestra, New York's Hudson Valley Philharmonic and New Jersey's Bergen Philharmonic. An avid chamber musician, she has played at numerous festivals, including Ravinia's Steans Music Institute, Music at Menlo, La Jolla Summer Fest, Music From Angel Fire, Perlman Music Program, Sarasota Music Festival, Verbier Festival Academy in Switzerland, Seiji Ozawa Academy in Switzerland, and the Great Mountain International Festival, Korea.
Ms. Lee's honors and awards include: winner, the New York International Artist Association 2014; winner, the Bergen Philharmonic Young Artist Competition; 2nd Prize, the Alice and Eleonore Schoenfeld Competition, Harbin, China; winner, The 2012 Juilliard Schumann Concerto Competition; winner, the 2012 Hudson Valley Philharmonic String Competition, and 2nd Prize, the 2012 Hellam Young Artists' Competition, Springfield, MO.
Lee holds a Bachelor's Degree from the Curtis Institute of Music as a student of Peter Wiley, and a Master's Degree from The Juilliard School as a student of Timothy Eddy. She also received the Artist Diploma at The Juilliard School studying with cellist Joel Krosnick of the Juilliard String Quartet. Currently, Jiyoung is pursuing her Doctor of Musical Arts degree at the New England Conservatory with cellist Laurence Lesser.
Amy Advocat
Hailed as "dazzling" by the Boston Globe, and a "powerhouse" by the Boston Musical Intelligencer, Dr. Amy Advocat, clarinetist, is an avid performer of new music having performed with Guerilla Opera, Alarm Will Sound, Boston Modern Orchestra Project, Sound Icon, Firebird Ensemble, Callithumpian Consort, Collage New Music, Dinosaur Annex, and The New Fromm Players.
Ms. Advocat is a founding member of the bass clarinet and marimba duo, Transient Canvas, with whom she has commissioned over 80 new works. Transient Canvas continues to tour across the United States and in Europe, including featured performances at New Music Gathering (San Francisco/Boston), SoundNOW Festival (Atlanta), Alba Music Festival (Italy), Music on the Edge (Pittsburgh), Outpost Concert Series (Los Angeles), and more. Their debut album, Sift, was released in August 2017 on New Focus Recordings to rave reviews. KLANG New Music called it "one of the more refreshing things I've heard in recent years." Their second album, Wired, released in November 2018 on New Focus.
Equally at home with more traditional classical music, Amy Advocat has also performed with Odyssey Opera, Boston Pops, Harrisburg Symphony, Opera Boston, Boston Philharmonic, and the Virginia Symphony Orchestra. Ms. Advocat was twice a fellow at the Tanglewood Music Center, and has participated at the New Hampshire Music Festival, Monadnock Music, Summer Institute for Contemporary Performance Practice (SICPP), New York String Orchestra Seminar, Virginia Arts Festival, Spoleto USA Festival, and the American Institute of Musical Studies in Graz, Austria.
Amy Advocat is a proud endorsing artist with Henri Selmer Paris Clarinets.
Eunghee Cho
Born in Davis, California, Korean-American cellist Eunghee Cho was awarded Second Prize and the special award for Outstanding Chinese New Piece Performance at the Alice & Eleonore Schoenfeld International String Competition in Harbin, China. He graduated magna cum laude and as a Steven & Kathryn Sample Renaissance Scholar from the Thornton School of Music at the University of Southern California with a Bachelor of Music in Cello Performance and a Minor in Biology.
He has appeared as soloist with numerous orchestras around the country including the Sacramento Philharmonic, Atlantic Symphony, Davis Symphony, and Sacramento State Symphony Orchestras. He currently holds the Joyce & Donato Steele Chair as Principal Cello of the Atlantic Symphony Orchestra, and frequently performs as Principal Cello with Cape Symphony, Unitas Ensemble, and Symphony by the Sea. Eunghee has actively participated in classes at the Piatigorsky International Cello Festival and Académie Musicale de Villecroze in France.
As an avid chamber musician, Eunghee has collaborated in performances with artists such as Midori Goto, David Shifrin, Elton John, the Borromeo String Quartet, François Salque, and Kineko Okumura, and has performed as a guest artist with A Far Cry, Da Camera Society, and the Chamber Music Society of Sacramento. Previous festival engagements include the Norfolk Chamber Music Festival, Taos School of Music, Bowdoin International Music Festival, and Rencontres Franco Américaines de Musique Chambre in Missillac, France. He is Artistic Director and Founder of the Mellon Music Festival in Davis, CA.
Following his completion of a Master's degree at the New England Conservatory of Music he is currently enrolled in the conservatory's Doctor of Musical Arts Program under the tutelage of distinguished pedagogue Laurence Lesser. His previous instructors include Paul Katz, Andrew Shulman, Andrew Luchansky, and Julie Hochman. He plays on a 1930 Anselmo Gotti cello on generous loan by Colburn Foundation. Away from the cello, Eunghee enjoys neighborhood pick-up soccer, everything about dogs, and dawdling in local coffee shops.